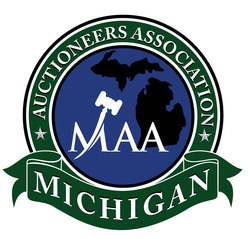 UPCOMING AUCTIONS
Scheduled Saturday Night Auctions (November - April)
NOTICE: All items sell "As Is" "Where Is" with no warranties expressed or implied.
Announcements at the auction will take precedent over any printed material.
We accept cash, credit card, and checks (checks from established local customers only).
All items must be paid in full the day of the auction and before any items leave the premises. Any items not paid in full before leaving the premises will be considered theft and prosecuted to the full extent of the law.
- PLEASE NOTE -
Pictures of each auction are posted online when we set up (the week prior to the auction date).
ANTIQUES - COLLECTIBLES - NICE HOUSEHOLD - COINS - FISHING & HUNTING
GIVE US A CALL IF YOU HAVE SOMETHING TO SELL!

---
---
---
Saturday, December 10, 2016 at 5:00 PM
ANTIQUES, COLLECTIBLES, HOUSEHOLD & MISC.
Springfield Savage Arms 22 Automatic/Model 187K; Iver Johnson 12 Gauge Single Shot;
J. Stevens Arms & Tool Co. 16 Gauge Single Shot; New Rifle Sling; (2) Air Soft Pistols; Hunting Knives; Pistol Case; Imperial Filet Knife; Different Types of Ammo/Empty Boxes; Coleman Lantern; Coleman Water Jug; Tool Box of Old Wrenches; Assorted Tape Measures; Assorted Locks; New Tool Balancer; Can of Military Grease; Metal Bank; Outdoor Thermometers; American Flyer Transformer; Old Big Boy and Minnie Mouse Banks; Wooden Music Boxes; Maglight/Flashlights; Sand Dollars; John Deere Shovel (NEW); Sessions Mantle Clock; Dog Steps; Bulova Mantle Clock; Singing Bird Clock; Jars of Marbles; Glass Nesting Ashtrays; Avon Bottles; Wood Parcheesi Game; Apple Corer/Slicer; Crackle Glass; FENTON Hand Painted Basket; FENTON Satin Burmese Plates; FENTON Bears; FENTON Hand Painted Vases; FENTON Cranberry Ruffled Vase; FENTON Burmese Satin Bell; FENTON Green Satin Burmese Vase; Fire King Bowl; Deere Foot Lamp; Antique Toaster 1913 "Swinger"; Come-a-Long; 15' of 3/8 Heavy Chain w/Hooks; YAMAHA Racing Jacket Size XL; Professional Type Poker Set w/ 508 Chips and Case; 24 pc. ½" Square Drive Socket Set; Bag of Gloves (NEW); (5) Bobbleheads; Chicago Bears Lighted Sign; Hamilton Beach Stand Mixer; HESS Truck; Tonka Fire Truck; Splitting Ax; Hand Edger; Food Grinder; Hatchet; Show Last Parts; 18pcs of Antique Car Items; Lighthouse Weather Station; Christmas cookie Jars; JIM SHORE Collectible Items; Hallmark Christmas Collectibles; Metal Christmas Tree – Germany; HALL Blossom Flute Cornucopia; Backgammon Game in Box; Dept 56 "Snowbabies"; Christmas Ornaments; Hot Wheels & Matchbox Cars; Several NIB Toys; Some Older Toys 1960's & 70's; & MORE!
COINS
2001 Mint Proof Set; 1999/2000 Mint Quarter Sets; 2004 Silver Mint Set; Various Foreign Coins;
Tokens; commemorative Coins and Bills;
SPORTS CARDS
(1.) 1961 Near Mint Ron Santo (Hall of Fame-HOF) Rookie Card (RC); (2.) 4 1962 Topps Tiger All-Star cards- Norm Cash,Al Kaline, Rocky Colavito, Frank Lary--choice out; (3.) 1971 Topps Detroit Red Wing Red Berenson; (4.) 3 1957 Tigers (w/Paul Foytack RC) 3 1959 Tigers (w/Jim Bunning, Frank Lary) & 3 1960 Tigers (w/Team card)-sell as lot; (5.) 1990 Score Frank Thomas (HOF) RC; (6.) 1951 Bowman Frank "Stubby" Overmire- GR native; (7.) 3 Mickey Mantle cards- 1962 Managers Dream (w/Willie Mays), 2007, 2008-choice out ; (8.) 1955 Topps All-American Harry Newman- Univ. of Mich.; (9.) 1960 Topps Charlie "Paw Paw" Maxwell-AUTOGRAPHED; (10.) 9 1958-1982 Lions w/ Jim David, Mike Lucci, John Gordy, Lem Barney, Billy Sims-lot ; (11.) 2001 Rated Rookie Miguel Cabrera RC; 2006 Bowman Cameron Maybin RC- lot; (12.) 4 Barry Sanders cards- 1991 Stadium Club, 1991 Fleer, 1993 Action-Packed & 1997 Topps Insert- choice out; (13.) 9 1967 Topps Tigers-ALL EX or better- w/ Team card, Freehan, Horton, Northrup-sell as lot; (14.) 4 1989 Donruss RCs-Lansing native John Smoltz (HOF); Gary Sheffield, Curt Schilling & Craig Biggio (HOF)- choice out; (15.) 1981 Topps Ferguson Jenkins (HOF)- AUTOGRAPHED

---
Saturday, December 17, 2016 at 5:00 PM

---
Saturday, December 24, 2016 - NO AUCTION TONIGHT - MERRY CHRISTMAS!

---
Saturday, December 31, 2016 - NO AUCTION TONIGHT - HAPPY NEW YEAR!