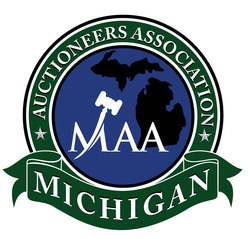 UPCOMING AUCTIONS
Scheduled Saturday Night Auctions (November - April)
NOTICE: All items sell "As Is" "Where Is" with no warranties expressed or implied.
Announcements at the auction will take precedent over any printed material.
We accept cash, credit card, and checks (checks from established local customers only).
All items must be paid in full the day of the auction and before any items leave the premises. Any items not paid in full before leaving the premises will be considered theft and prosecuted to the full extent of the law.
- PLEASE NOTE -
Pictures of each auction are posted online when we set up (the week prior to the auction date).
ANTIQUES - COLLECTIBLES - NICE HOUSEHOLD - COINS - FISHING & HUNTING
GIVE US A CALL IF YOU HAVE SOMETHING TO SELL!

---
---
Saturday, February 25, 2017 at 5:00 PM
ANTIQUES, COLLECTIBLES, HOUSEHOLD & MISC.
Comic Books; Old Marbles; Misc. Antique and Collectible Glassware; Tin Signs; Pocket Knife; Mr. Peanut Cup; Holly Hobby Plate; Electronic Lab; Stamp Books w/Stamps; Fishing Tackle and Reels; 57 Chevy Beam Decanter; 1941 B&O Time Table; Roy Rogers Badge; Vintage Eye Glasses; Brass Figurines; REID Cast Iron Muffin Pan – 1870; Beer Tap w/Box; License Plates – Indiana 1942 – Penn 1949 – Michigan 1938, 40, 48, 50, 51, 52, 53 & More; Boat License Plates; Military Pins and Badges; Boy Scout Collectibles; Cigarette Lighters; Cast Iron Horse/Wagon; Coleman Lanterns; Pop Corn Popper; Craftsman Tool Box Full of Tools; Vintage Wooden Box; Fireplace – Metal Duck Heads; Coin Related Books, Holders and More; Cracker Jack 1940's Popper; Wooden Level; Crossman Airgun; Brewery Signs; Cordless Drill; Brass Desk Lamp; Turtle Lamp; Old Postcards; Art; C&O R.R. Metal Badge; Showcase Collectibles;
SPORTS CARDS
Rocky Colavito – Norm Cash – Frank Robinson – Billy Williams – Billy Martin – Herman Killebrew – Al Kaline – Early Wayne – Alex Karras – Stan Mikita – George Kell – Ed Matthews and More! 1951 – 1968 Topps
COINS
Peace & Morgan Silver Dollars; Kennedy 40% Silver ½ Dollars; Silver Crown USA 2 Cent Pc.; Walking Liberty Silver ½ Dollars; Barber Quarters; Washington Silver Quarters; Wheat Pennies; $5 1953 Red Seal Note; Mercury Dimes; Silver Certificates; & More

---
Items pictured below are for the March 4, auction.

Saturday, March 4, 2017 at 5:00 PM
ANTIQUES, COLLECTIBLES, HOUSEHOLD & MISC.
Vintage Glassware; Old Jewelry Box w/Jewelry; Wooden Shoes 1958; Tractor Trophies; EZ Computer Cam; Jewelry Making Beads; Disney Movies & Display; Window Fan; 4' Shop Lights w/Bulbs; Hand Gun Case; Sewing Stuff; Hats; Puzzles; Jello Molds; (2) Metal Fishing Boxes; DeWalt Sander; Powerwash Brush; Old Knives; Old Books; Coke Cooler; Tool Box; Old Horse Saddle; Milk Jug; Playing Card Collection; (11) Old Bank Bags; Comic Books; Vintage Oil Jar w/Spout; Oil Cans (Full); (3) Pocket Watches; Richard Petty AMT Model; Large Wood Ammo Box; Old Violin w/Case; Batman Knife; Daisy B.B. Guns for Parts; Bathroom Cabinet & Mirror; Sewing Box w/Items; Ted Nugent Bow (Signed) w/Case; Pink depression Bowl; Vaseline Glass Cake Plate; Indian Pictures; Rogers Silverware Set w/Box; Sowcase of Smalls; Disneys "Cars" Items; Vintage Oiler Can; Barbies; Matchbox Premiere Cars (NIP); Matchbox "Models of Yesterday" (NIB); Disney "Prince of Persia" Figures (NIP); Several Small Toys; 3D Hallmark Easter Themed Puzzle (NIB); Small Games (NIP); Pocket Knives; and much more!
COINS & NOTES
1925 & 1957 $1 Silver Certificates; Consecutive Serial Numbers $2 Bills; 1928, 1953, $2 Red Seal Notes; 1966 Special Mint Set; 2003 Gold Quarter Set; 1982 Proof Set; 2004 Proof Set; 1999 24K Gold Set; (3) 1oz. Copper Round Morgan Design Walking Liberty; 1865, 1867, 1868 Nickel 3 Cent Pc.; 1942 & 1943-S Walker Halves 90% Silver; 1838 & 1851 Large Cent Pennies; 1922-S Peace Silver Dollar; 1oz. Silver "John Deere Tractor"; 1866 & 1867 Two Cent Pennies; 1900-S Morgan Silver Dollar (Rare Date); 1924-S Peace Silver Dollar (Rare Date); 100 Indian Head Pennies (Book Collection); 1889 Morgan Silver Dollar Graded MS66; 1889 Morgan Silver Dollar Graded MS67; 1925 Peace Silver dollar Graded MS66; 1936 Buffalo Nickel (High Grade); 1932 Washington Quarter; 1900 Barber Half; 1935-S Washington Quarter; 1913 Type 1 Buffalo Nickel; 1907-D Barber Half; 1936 Washington Quarter (High Grade); 1882-S Morgan Silver Dollar (High Grade); 1888-S Morgan Silver Dollar Rare (High Grade); 1934 Washington Quarter (High Grade); 1941 Walking Liberty Half (High Grade); 1886-O Morgan Silver Dollar (Scarce Date); 1921 Morgan Silver Dollar (High Grade); 1922, 1923 & 1925 Peace Silver Dollars (All High Grade); 1902 Barber Half; 10 Different Lincoln Cents 1910 – 1927; Large Bag of Stamps; Large Bag of 2x2 Mylar Coin Holders; 1900-O Barber Half (Scarce Date); 1937-D Buffalo Nickel; 1912-S Barber Half; 1897 Liberty Nickel; 1941-D Washington Quarter (High Grade); and 50 more assorted coins to be choiced.
SPORTS CARDS
(1.) 1961 Chicago Cub Billy Wiliiams RC (rookie card)- Hall of Fame; (2.) Lot of 6 1977 Tigers-all EX (excellent) or better w/ Mark Fidrych RC, Jason Thompson RC, Willie Horton, Ron LeFlore, Bill Freehan- sell as lot; (3.) Lot of 5 1963 Detroit Lions w/ team card, Joe Schmidt, Dick "Night Train" Lane, choice out; (4.) 1980 Topps Nolan Ryan; (5.) 3 UNOPENED 17-card packs of 1988 Score baseball- possible Tom Glavine (HOF) RC, Ken Caminiti RC, Matt Williams RC-sell as lot; (6.) 3 RARE 1977 Isalys Discs- w/Willie Horton, Mickey Lolich (as A NY Met), Pete Rose- choice out; (7.) 9 1973 Tigers w/ team card, Mickey Lolich, Willie Horton, Jim Northrup-sell as lot; (8.) 1985 Kirby Puckett (HOF) RC; (9.) 4 1955 Cubs- Harry Perkowski, Elvin Tappe, Stan Hack & "The Mayor of Wrigley Field"- Hank Sauer-choice out; (10.) Lot of 9 1958 Topps w/ Pee Wee Reese, Elston Howard, Charley Maxwell and Tony Taylor (Cubs) RC- sell as lot (11.) 1955 Kesslers Whiskey Baseball Fan's Guide- Excellent/Mint condition; (12.) 3 Ty Cobb cards- 1973 Topps, 1980 TCMA, 2012 Golden Greats- choice out; (13.) 1967 Topps Bengal Belters-Cash/Kaline; (14.) 1981 Kirk Gibson RC; (15.) 9 1960s Chicago Cubs w/ 1961 team card, 1963 Ken Hubbs, 1969 Don Kessinger AS- sell as lot; (16.) 1955 Red Man Tobacco Tiger Ray Boone- card comes with tab- very scarce; (17.) 4 Detroit Piston cards-!970-71 Terry Dischinger, 1970-71 Otto Moore, 1986 Fleer Isaiah Thomas and 1974-75 Chris Ford-choice out; (18.) 1967 Topps Mickey Mantle checklist; (19.) 9 1963 Topps Tigers-all EX or better-w/manager Scheffing, Frank Lary, Dick McAuliffe, Whitey Herzog & Vic Wertz- sell as lot

---
Items pictured below are for the March 11, auction.
Saturday, March 11, 2017 at 5:00 PM
ANTIQUES, COLLECTIBLES, HOUSEHOLD & MISC.
Decorative Pitchers; Asian Vases; Glass Egg Tray; Decorative Glass Mirror; (3) Jars of Old Marbles; Crackle Glass; Candles; Glass Candy Dish; Rubber Stamps; Small Lane Cedar Chest; Silver Letter Opener; Ronson Vintage Lighter; Puzzles; Assorted Books; Old Metal Corvette Signs; International Barbies; Tin Friction Car; Coach Purse; Womens Leather Jacket; Spartan Lunch Cooler; 100' Tape Measure; New Camo Tarp; Honey Well Electric Heater; Craftsman Molding Plate; Swiss Army Knife; USA Knives; Assorted Ammo; John F. Kennedy Plate; Bose Speakers Model 141; Direct Drive Turntable; RCA Selecta Vision Disc.; DVD's; Pair of New U.S. Air Force Boots; Flower Frog Assortment (both glass & Metal); New 530-12 Trailer Tire & Mount; 11' & 12' of Chain; Deluxe TONKA Fire Engine; Large Loppers w/New Blade; Multi Pocketed Camo Vest; Camo Carry All; Multi Use Lantern – Siren, Lights Etc.; Diamond Horseshoe Set; Hitch Reducer; Coleman Camp Lantern; 1 7/8" Hitch Ball (NEW); Staple Gun; Pair of Canadian Sorel Boots; (3) Bow Hunting Items; 20' Dog Chain; Flashlight/Battery Box; Toy Slot Machine; Oil Can; Tire Pump; (2) Vintage Yard Sticks – 1967 Chevys & Gordon Foods (Old); Box of Fence Parts; & More
COINS & NOTES
(1.)1902-O (New Orleans mint) Slabbed Morgan dollar- graded MS (mint state) 63; (2.) 1946 Commemorative Booker T Washington half dollar- same silver content as regular Franklin half dollar; (3.) 1891-CC (Carson City mint) Morgan dollar; (4.) 1883-O slabbed Morgan dollar graded MS 64; (5.) 1976 Thomas Jefferson Bicentennial Medal-90% silver; .925 troy ounce; (6.) 1875 CC Seated Liberty half dollar; (7.) 1890-CC Morgan dollar; (8.) 1887-S (San Francisco mint) slabbed Morgan dollar- MS 63
(9.) 1858 Flying Eagle cent; (10.) 1946 slabbed Walking Liberty half dollar- MS 63; (11.) 1876-CC Seated Liberty dime; (12.) 1855 California GOLD token- octagonal/fractional; (13.) 1946 slabbed Roosevelt dime- MS 66; (14.) 1962 slabbed Franklin half dollar- MS 64; (15.) 1878-CC Morgan dollar; (16.) 1856 Large Head United States Coronet GOLD one dollar coin.
SPORTS CARDS
(1.) 2 1960 Fleer Tiger HOFers (Hall of Famers)- Ty Cobb & Harry Heilmann- choice out; (2.) Lot of 9 1961 Topps-all EX or better- w/4 Cubs including team card, Dodgers team card, 1960 National League win leaders & Earl Wilson- sell as lot; (3.) 1961 Topps American League batting League Leaders w/Cash & Kaline; (4.) RARE 1967 Topps high number Mickey Stanley; (5.) 4 1968 Tigers- Willie Horton, Mickey Lolich, Ed Mathews & Gates Brown and a 1968 Rocky Colavito (Chisox)- choice out; (6.) 1952 Topps Tiger Dizzy Trout; (7.) 8 1960s Cubs w/1963 team card, the original Frank Thomas, and 1975 Ron Santo (Chisox)- sell as lot; (8.) RARE 1960 Topps Tiger high number Jim Bunning- HOF.; (9.) 4 1962 Post Tigers- Charlie Maxwell, Frank Lary, Don Mossi and Steve Boros- choice out; (10.) 2 1948 Leaf cards- Del Ennis & Gerry Priddy-sell as lot; (11.) 9 1960-1969 Tigers w/Willie Horton, Jim Northrup, Denny McLain checklist-lot; (12.) 3 Mickey Mantle 2008 Topps Home Run cards- #s 1, 526, 530- choice out; (13.) 1951 Bowman Tiger Hoot Evers; (14.) 5 1956 Tigers- all EX or better- Bob Miller, Red Wilson, Jim Small, Bill Tuttle & Ray Boone- choice out; (15.) Lot of 9 1962 Tigers- all EX or better- team card, Phil Regan, Don Wert rookie card,and Bob's Pupils- lot; (16.) 4 1972-74 Detroit Red Wings w/ 2 different Nick Libbett, Mickey Redmond, Guy Charron- sell as lot; (17.) 1959 Topps Pitchers Beware-Ex condition-AUTOGRAPHED by both Al Kaline & Charlie Maxwell

---
Saturday, March 18, 2017 at 5:00 PM

---
Saturday, March 25, 2017 at 5:00 PM