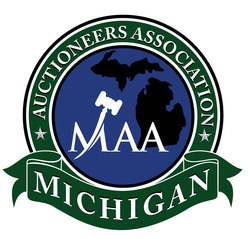 UPCOMING AUCTIONS
Scheduled Saturday Night Auctions (November - April)
NOTICE: All items sell "As Is" "Where Is" with no warranties expressed or implied.
Announcements at the auction will take precedent over any printed material.
We accept cash, credit card, and checks (checks from established local customers only).
All items must be paid in full the day of the auction and before any items leave the premises. Any items not paid in full before leaving the premises will be considered theft and prosecuted to the full extent of the law.
- PLEASE NOTE -
Pictures of each auction are posted online when we set up (the week prior to the auction date).
ANTIQUES - COLLECTIBLES - NICE HOUSEHOLD - COINS - FISHING & HUNTING
GIVE US A CALL IF YOU HAVE SOMETHING TO SELL!

---
---
Saturday, March 25, 2017 at 5:00 PM
ANTIQUES, COLLECTIBLES, HOUSEHOLD & MISC.
Brewery Grolier, Doll Parts, NASCAR Coat Rack, Sure Fire Shells Thermometer, Marbles, Potato Masher, Antique Lamp, Box Lots, Breyer Horse Figurines, James Dean Clock & Collector Brick, Brass Plaque NFBPWC, Budweiser Tap, Coke Clock, Girl Scout Collectibles, Wade Figurines, Silver Plate items, Wall Décor, Glassware, Cookie Jar, Matchbox, Mutant Chronicles Game, Native American collectibles, Ceiling lamp, Jewelry, Jewelry Box, Manoil Metal Army Figurines, Popeye Big Little Book, Speakers, Shell Gas Commemorative Glasses w/ box, 12V Power System, Dolphins Light, John Deere Toy Tractor, Cast Iron Bear Bell, Punch Bowls, Silverware, Leatherwear Punch Set, Wall Shelf, Roller Skates, Hedge Trimmer, 1858 Mason Jar, Vintage Oldsmobile AM/FM Car Radio, 1896 Under Both Flag-Book, Legends of the West Book, Elvis Liquor Bottle, Brass Deer(6 lbs), Pennants, License Plates MI-1936-38-40-48-49-50-51-52-53, Games, Coca Cola Metal Bank-Feb 2 1875-cast iron, Steel Clamps Display, Big Shot Shell Clock, Daisy Model 95 BB Gun, Brass items, 1976 Muskegon College Ashtray, Stamp Books, Boy Scout Hatchet, Drill Bit, Canvas Fishing Creel, Circus Flyers, Showcase items, Winchester Collector Patches, Pencil Box, Hunting Knives-Utica-Kershaw-Imperial-Olsen-Finland-Germany-more, Postcards, German WW II Medals, Military Brass Whistle, Vintage Car Postcards, Tokens, Cozy Coupe Kids Ride On; Ride on Tractor for Kids; Large Collection of Lighthouses; (2) U of M Football Pillows; Diecast Cars Hot Wheels & Matchbox; Collection of Shot Glasses; and more!
SPORTS CARDS
BASEBALL CARDS: 1932-1969 including-Whitey Ford, Gil McDougald, Bob Gibson, Ernie Banks, Lou Brock, Coudey Gum Co., Norm Cash, Roger Maris, Mickey Mantle, Pete Rose; Dave Wilkerson; Bowman Frank Lary RC; Al Kaline; Hank Aaron; Mickey Lolich; and More! ALSO, Many Football and some Hockey!
COINS & CURRENCY
1935 & 1957 Silver Certificates, 1882 O Morgan Silver Dollar, Proof Sets, 1963 Star 5 Dollar Bill, Silver Quarters, Walking Liberty's Silver Halves, 1891 O Morgan Silver Dollar, 1921 S Morgan Silver Dollar, 1928 Red Seal 2 Dollar Bill, 1934 1 Dollar Silver Cert- w/ funny Back, Mercury Silver Dimes, Peace Silver Dollars; Wheat Pennies; Shield Nickel; and more!!

---
Saturday, April 1, 2017 at 5:00 PM (No Auction April 1st, Family Wedding)
Saturday, April 8, 2017 at 5:00 PM
LIONEL & OTHER BRANDS - TRAIN CARS, ENGINES, & ACCESSORIES
Lionel Railroader Club Gold Member Box Car NIB; Lionel #6-11742 Coastal Limited Set; Lionel #9311 U.P. Yellow Dump Car w/Tray; Lionel #9280 Red Stock Car; Lionel 2013; MARX Erie Dump w/Tray; (2) Thomas Trains DVD's; Bag of Lighted Street Lamps; Bag of Lionel Scale Trash Piles; Bag of Farm Animals; MARX Electric Switch Set Box; A Few Straight Sections of Three Rail Track; Lionel "Coca Cola" Train Set w/Box; Lionel L.A.S.E.R. Train Set w/Box; Lionel "Vernors" Box Car #6-7809 w/Box; Lionel "Orange Crush" Box Car w/Box; Lionel Allis-Chalmers Crate Car; Lionel "Explosives" Car #6470-9; Lionel Missile Car #6544-5; A Few Lionel Remote Switches; Box of Miscellaneous Accessories & More.
ANTIQUES, COLLECTIBLES, HOUSEHOLD & MISC.
Advertising Bank (House) Fredrick's Lumber Muskegon, Michigan; 5 Cups & Saucers - 1 Occupied Japan; Crystal Candy Dish; Covered Crystal Jam Jar; 2 Tea Pots; Fenton Milk Glass Ruffled Plate; Fenton Milk Glass Pedestal Dish; Fenton Frosted Bowl; 10 Antique Fostoria Goblets; Opalescent Candy Dish; Spool Cabinet - JP Coats - Smaller desk type with 4 drawers; 2 Small Etched Crystal Decanters; 2 Cruets; 2 Crystal Baskets; 5pc Tea Set From China; Lausitzer Glass Plate; Assorted Souvenir Spoons; Pair Villeroy & Boch Candlesticks; Music Box; Sligh Wall Clock - wind up; Crystal Footed Bowl – Heritage; Books; 3 Composition Dolls; Handy Andy Drawing Set; Wooden Tray; 3 Vintage Suitcases; Longaberger Basket; Prints; Box of Linens; Copper Hat Ash Tray; Depression Pink Vase; McCoy White Vase' Girl Planter; Child Metal Plate; Sewing Basket; Piano Music Box; 2 Vintage Planters; Brass Alphabet Stencils; Wooden Tea Box w/Vintage Sewing Patterns; Wooden Sign; Antique Baby Cradle; Crystal Candlestick Holder; Crystal Sugar & Creamer; Crystal Vase –Cut; Crystal Hurricane Lamp; Antique Bottles; Assorted Thimbles; Garden Ornaments; Vintage Toy Bulldozer; M&M Dispensers; Hot Wheels Playset Cities; ACTION FIGURES: The Drummer, Amazo, Tomorrow Woman, The Engineer, Spawn Nitro Rider; Freedom Cordless Scrubber; Delft Dutch Kissing Couple; Card Shuffler; Coca-Cola Collectibles: Snow Globe, Mini Fridg, Christmas Ornament's; Boxed Mini Locomotive – Southern Pacific; Air Force Flag; Browning Shirt XL; Woolrich Fishing Vest XL; Columbia 2 Pc. Rain Suit XL; (16) Baseball Mitts; Harley Davidson Light Rings; (2) Cummings Michigander Dip Nets;15 ½ Ft. Chain; Ryobi RESV 1300 Blower Vacuum; Ladies Route 66 Boots; Eddie Bauer Boots; Flaring Tool; Detroit Lions Hitch Covers; Antique Saw; Grill Skillet; Fishing Tackle Box w/Gear; Boar Strap; Finland Fillet Knife; Antique Saw; Boy Scout Backpack; and more.
COINS
1936 Australian Large Cent High Grade; 1878-S Morgan Silver Dollar High Grade (1st Year Issued at San Francisco); Mercury Dimes: 1941, 1943, 1945-S (All High Grade); Barber Half Dollars: 1900, 1907-O, 1908-O, 1912-S; Washington Quarters: 1935-D, 1936 (High Grade), 1936-D, 1937-S, 1938, 1939 (High Grade);
Peace Silver Dollars: 1922, 1923, 1925; Morgan Silver Dollars: 1898 (High Grade), 1904-O (High Grade), 1921-D (High Grade Original Toning); Buffalo Nickels: 1918 & 1937; 1996 U.S. Mint Set; plus 50 more to choice out!
SPORTS CARDS
(1.) Lot of 1960 Topps Tigers-all EX or better-w/Coaches, Maxwell,Kuenn, Lary, Bolling; (2.) 2 1970 Topps high #s- #611 Norm Cash; #698 Tom Tresh- both EX condition- choice out; (3.) 1964 #419 Ken "Hawk" Harrelson RC; (4.) 9 1965 Topps Tigers- all high numbers- all EX or better- w/Mgr. Dressen, Freehan, Hoeft, Sparma-lot; (5.) 1959 #509 Norm Cash RC- graded SCG 40; (6.) 4 1969 Tiger's 1968 World Series cards-#s 163-167-168-169-choice out; (7.) Lot of 6 1954 Bowmans-4 Tigers- Harvey Kuenn RC, Don Lund, Johnny Pesky, Matt Batts; #210 Jimmy Piersall & #240 Bill Bruton-sell as lot; (8.) 1964 Topps Giant Rocky Colavito (as KC Athletic); (9.) Famous 1952 Topps Gus Zernial (former Tiger) w/ 6 baseballs; (10.) Lot of 3 AUTOGRAPHED 1983 Donruss Tigers-Jack Morris, Dan Petry,Larry Pashnick- choice out; (11.) 1962 Topps High # 527 Dick McAuliffe RC; (12.) 4 combination cards- 1959 Destruction Crew-(Minoso-Colavito-Doby); 1963 Tiger Twirlers- (Lary-Mossi-Bunning); !964 Friendly Foes-(McCovey-Wagner) and 1967 Tribe Thumpers- (Colavito-Wagner)-choice out; (13.) 1965 #282 Masonori Murikami RC- first Japanese big league player; (14.) 9 1974 Tigers- all EX or better- w/team card, Cash, Northrup, Freehan-lot; (15.) 1962 Topps #143 Babe Ruth-Greatest Sports Hero; (16.) 1960 high # 546 Hank Aguirre- graded SCG 4; (17.) 9 2007-2008 Mickey Mantle Topps cards- all NM-- sell as lot; (18.) 2002 Rookie Review Lebron James; (19.) 4 Al Kaline Topps cards-1956-1958-1959-1960-choice out.

Saturday, April 15, 2017 at 5:00 PM - (No Auction, Easter Weekend)
Saturday, April 22, at 5:00 PM - Big Auction, 2 Rings!
Pictures below are for the April 22, Auction.